About Nish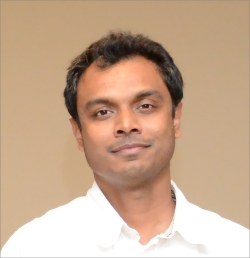 Nish is a real nice guy who has been writing code since 1990 when he first got his hands on an 8088 with 640 KB RAM. Originally from sunny Trivandrum in India, he has been living in various places over the past few years and often thinks it's time he settled down somewhere.
He has been a Microsoft Visual C++ MVP since October, 2002 - awfully nice of Microsoft, he thinks. He maintains an MVP tips and tricks web site - www.voidnish.com where you can find a consolidated list of his articles, writings and ideas on Visual C++, MFC, .NET, C++/CLI, WPF, Silverlight, and Windows RT. Oh, and you might want to check out his blog that's primarily on technology/programming but occasionally also some stuff that goes on in his non-programming life (or whatever's left of it)- voidnish.wordpress.com.
Nish loves reading Science Fiction and Fantasy and occasionally P G Wodehouse and Agatha Christie, and also fancies himself to be a decent writer of sorts. He authored a romantic comedy Summer Love and Some more Cricket when he was in college as well as two programming books – C++/CLI in Action by Manning Publications and Extending MFC applications with the .NET Framework by Addison-Wesley.
Despite his wife's attempts to get him into cooking, his best effort so far has been a badly done omelet. Some day, he hopes to be a good cook, and to cook a tasty dinner for his wife.